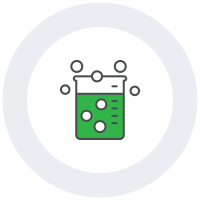 Developing Programs
Looking to optimize your product development process or improve operations across your organization? By leveraging design thinking and scalable systems, new programs can be defined and delivered in ways that offer lasting impact.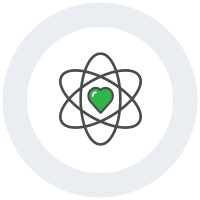 Defining Brands
What makes an effective brand? It starts with a foundational truth, which customers inherently understand and value. From there, a clear and meaningful purpose must be defined. And finally, it requires delivery of a well-rounded experience.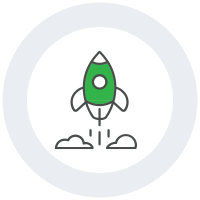 Delivering Products
Great products are those that solve meaningful problems in ways that are both simple and offer unexpected value. By working backwards from the customer, an effective product vision can be clearly defined and implemented for your company.
PURPOSE
Helping companies and clients realize their full potential through purposeful design and team leadership.
Recent Experience
Head of Global Brand Systems & Creative Optimization, Amazon Video
Amazon | 01/2017 – present
Responsible for developing best-in-class creative and driving cross-site consistency for the Amazon Video brand and related marketing touch-points. Definition of Amazon Video's global brand guidelines and development of a comprehensive brand system spanning visual identity and tone of voice. Leadership of multi-disciplinary creative teams located in Seattle and San Jose, Costa Rica, tasked with delivering world-class customer experiences that support and reinforce Amazon Video's brand vision and business objectives across all global platforms.
Defining the Amazon Video brand system and overseeing the systematic implementation and enforcement of brand standards globally.
Overseeing creative bar raising efforts across the Amazon Video service landscape including all visual touch points, while also driving creative testing initiatives in order to establish design best practices and optimize performance.
Operating as point of contact across Amazon Video's global design studios to facilitate resourcing needs, cross-team collaboration, and strategic program/project management.
Senior UX Design Manager, Acquisition & Engagement, Amazon Video
Amazon | 12/2014 – 01/2017
Ownership of cross-platform UX design leadership, focusing on the overall Amazon Video customer journey, from initial introduction and onboarding of the service, to a user's first stream and ongoing engagement. Challenged with establishing a clear UX design vision and empowering a multi-discipline team of designers to craft intuitive end-to-end video experiences focused on customer acquisition and engagement, across all platforms and clients—covering web, big screen, tablet and mobile for both 3rd and 1st party devices.
Recruit, build and lead a team of cross-platform designers who work collaboratively to deliver intuitive and enjoyable product solutions.
Leverage key insights gathered from user research to optimize existing user experiences and launch new product features across our global video service.
Partner with global Product, Tech and Marketing to release new features and product updates, optimized for broad cross-platform integration and consumption.
Creative Director, Advertising Design & User Experience
Amazon | 05/2012 – 12/2014
Led efforts in the creation of engaging customer-centric brand solutions across Amazon's multi-platform ad network. Developed strategic advertising programs with a focus on driving user engagement for the world's most recognized brands. Key clients include AT&T, Bose, Crayola, Disney, EA Games, Google, Hasbro, HP, Intel, LG, Mattel, Microsoft, Nikon, Panasonic, Samsung, Sony, Sprint, T-Mobile, Toshiba.
Design Thinking
Leveraging a creative strategy toward problem solving and product development, I look to balance practical experience with holistic thinking in order to generate new ideas and deliver innovative product solutions.
Brand Expression
Brand can be many things to many people. But, it's ultimately a sum of parts. Through the development of detailed brand systems, I look to bring order to complexity, and create identity from noise, allowing for scalable brand expression.
Building Systems
I look at both the forest and the trees. Starting at the core of a complex problem, I travel to the outer edge and back in order to reveal all parts, alternatives and implications, and how they interconnect…mapping along the way.
Creative Optimization
Effective creative is delivering relevant content at the right time to the right person. Through years of testing and practical experience, I've been able to develop rock-solid instincts backed by insights.
Product Design
Great products are those that solve meaningful problems, both known and unknown. Every product I deliver is realized by working backwards from the customer to understand their needs in order to more clearly define the product vision.
Exceptional Experiences
Effective user experiences make the complex simple. Exceptional solutions do so in a delightful way. Through the seamless integration of form and function, I've been able to exceed customer expectations the world over.
Global Leadership
In the new global marketplace, scale and collaboration is critical to growth. By developing global cross-functional teams, I've been able to help meet the demands for quality and aesthetic innovation at a global scale.
Ingenuity & Grit
Impossible is just a starting point, never the destination. When the stakes are high and time is running out, that's when I roll up my sleeves and approach the problem with an ample helping of optimism and imagination.