Looking to deliver on the promise of a deeper, more meaningful brand experience, Coinstar worked to redefine the user interface of their coin counting kiosks. This was a big step forward for them, with many new innovative solutions that not only expanded the capabilities of their coin counting machines but also provided more options and a better user experience for their customers. An outline of challenges that the final UI would solve are as follows:
• Incorporate the new Coinstar brand ID and align visually with the new website look and feel
• Balance look and feel of the UI with machine housing and retailer environment
• Balance complexity of marketplace offerings with simplicity of core cash offering
• Achieve a modern, sophisticated look and feel while remaining approachable and accessible to a wide range of users
Created in parallel with kiosk UI efforts, the Brand ID and web site served as critical input to the design challenge. These elements were incorporated and extended into the final look and feel of the kiosk UI, helping Coinstar develop a consistent set of consumer experiences.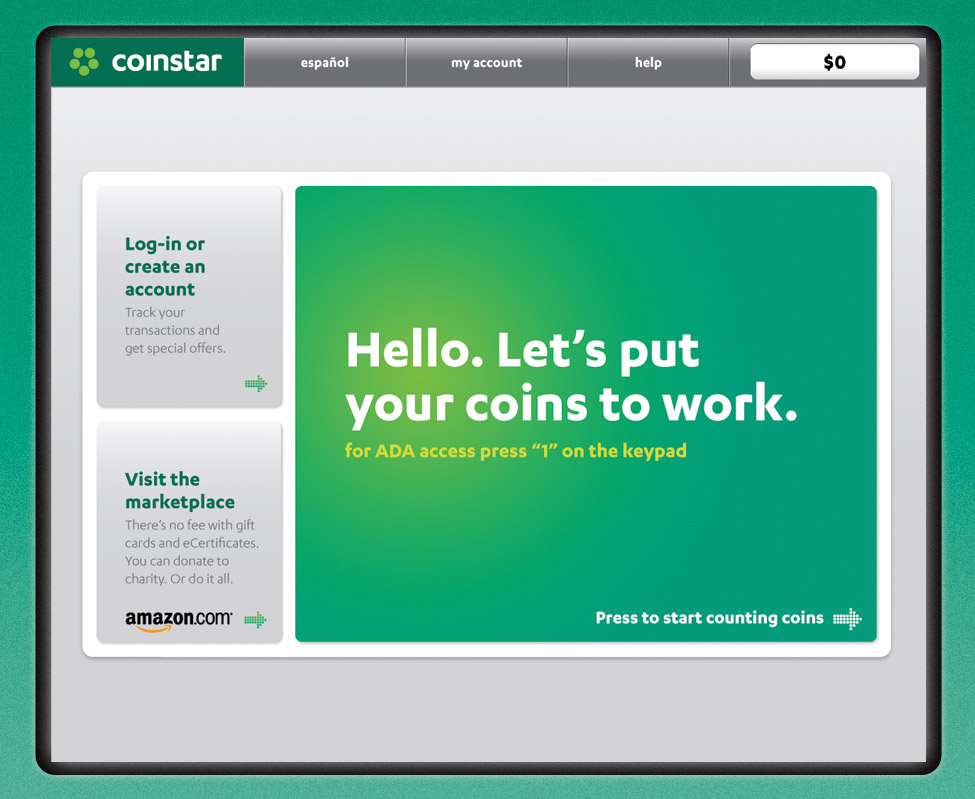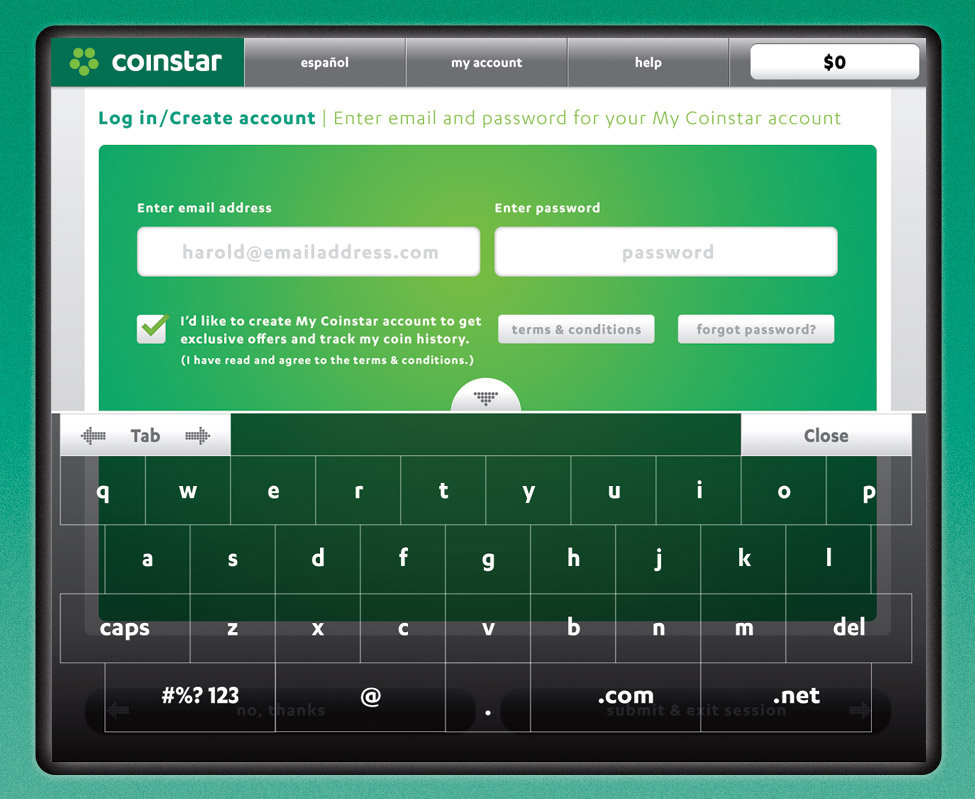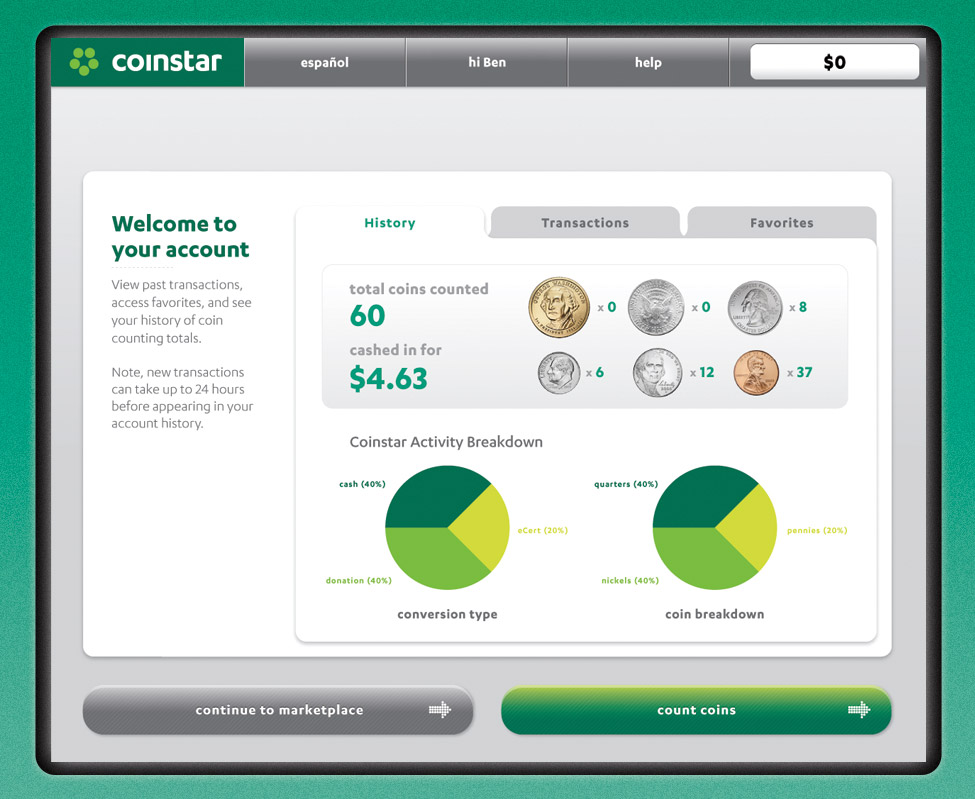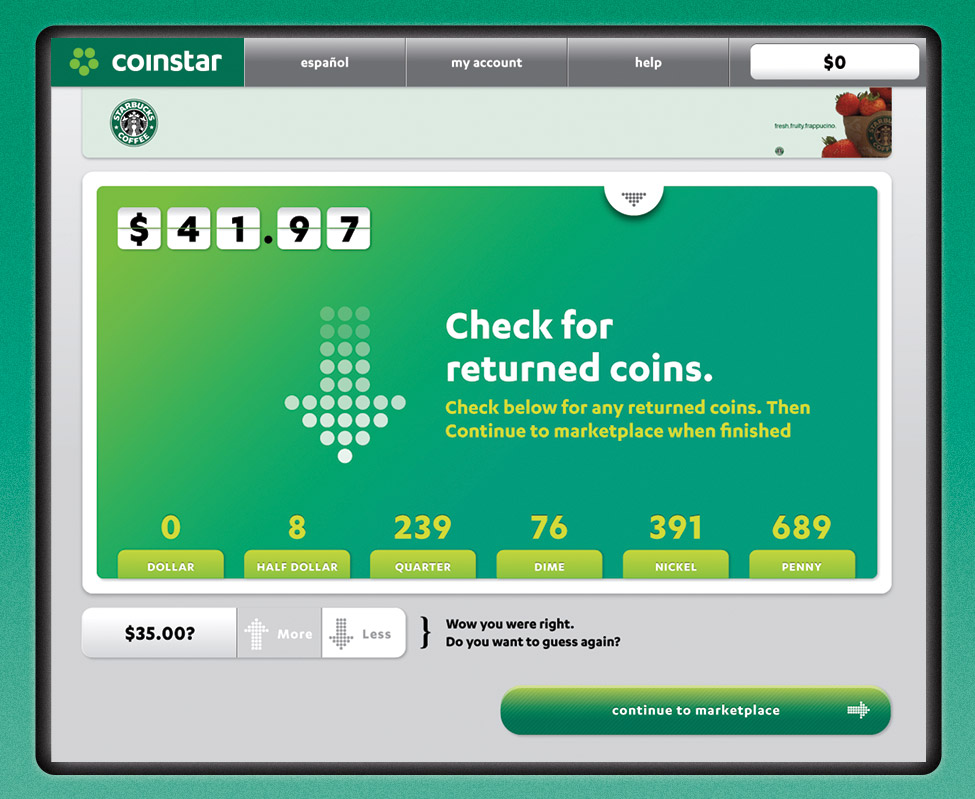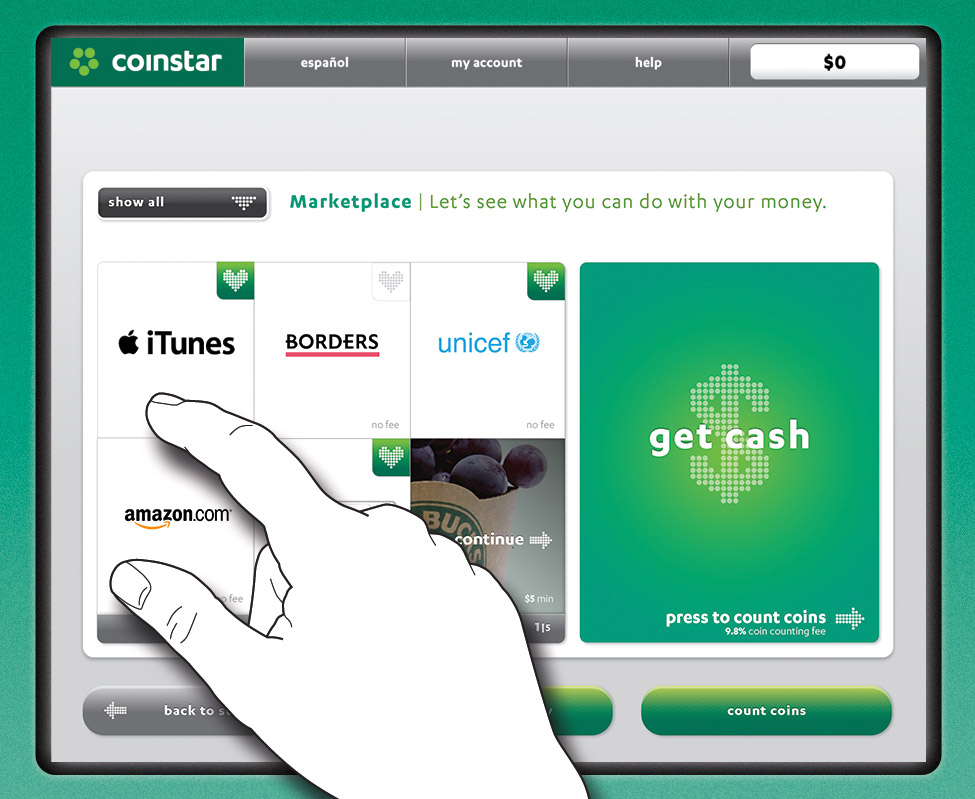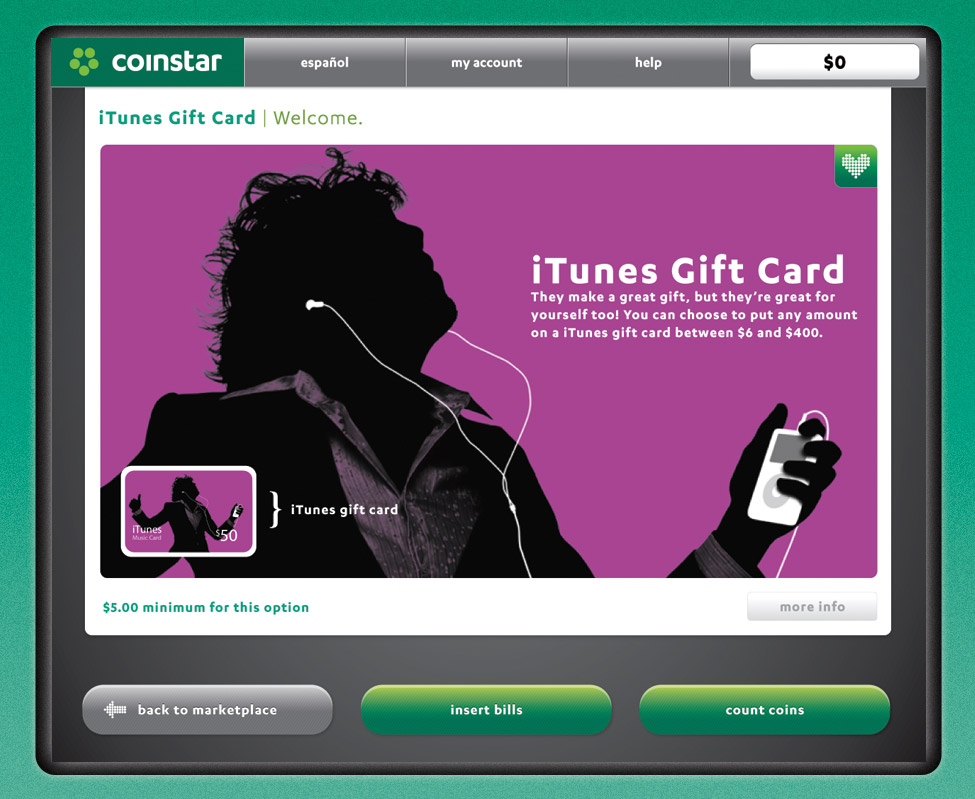 Leveraging existing inputs, including brand DNA and customer segmentation, along with a deep focus on the user experience, a design direction for the future of the Coinstar touchscreen UI was defined. What followed was a collaboration of key project stakeholders to outline and deliver a robust style guide for the new Kiosk user interface. This document was intended to provide designers with a detailed guide to the visual design specifications of the UI, while further defining user needs and delivering on additional business goals.