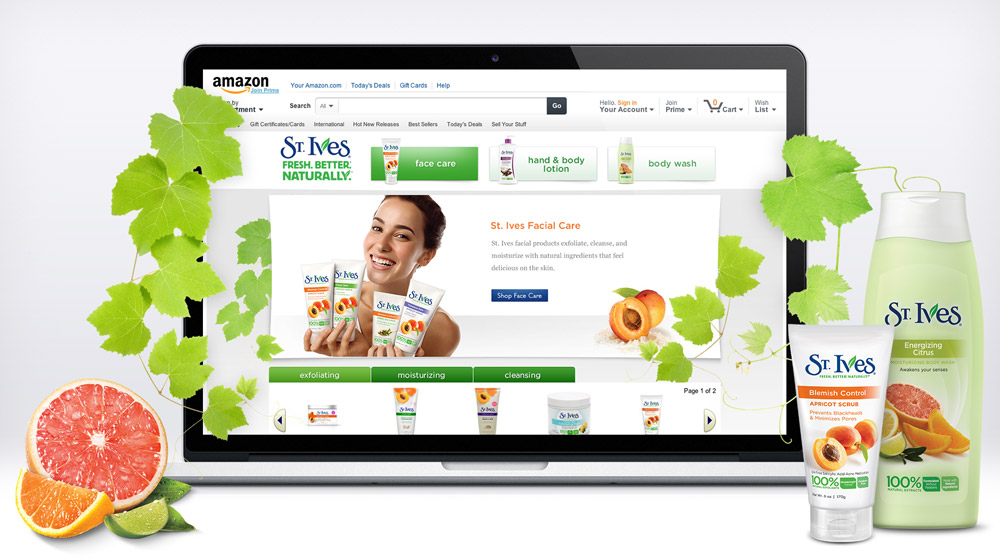 St. Ives - Brand Store
St. Ives believes that little everyday choices can impact overall quality of life. They offer the best of nature with products that delight the senses as they work. That makes them a conscientious formulator of quality products with natural ingredients and formulas that result in fresher, younger looking skin.
In an effort to extend brand awareness and increase market share St. Ives partnered with Amazon to create a custom online shopping experience. The resulting Brand Store offers customers the opportunity to discover the joy of natural skin care from head to toe, within one fun, light and dynamic e-commerce environment.