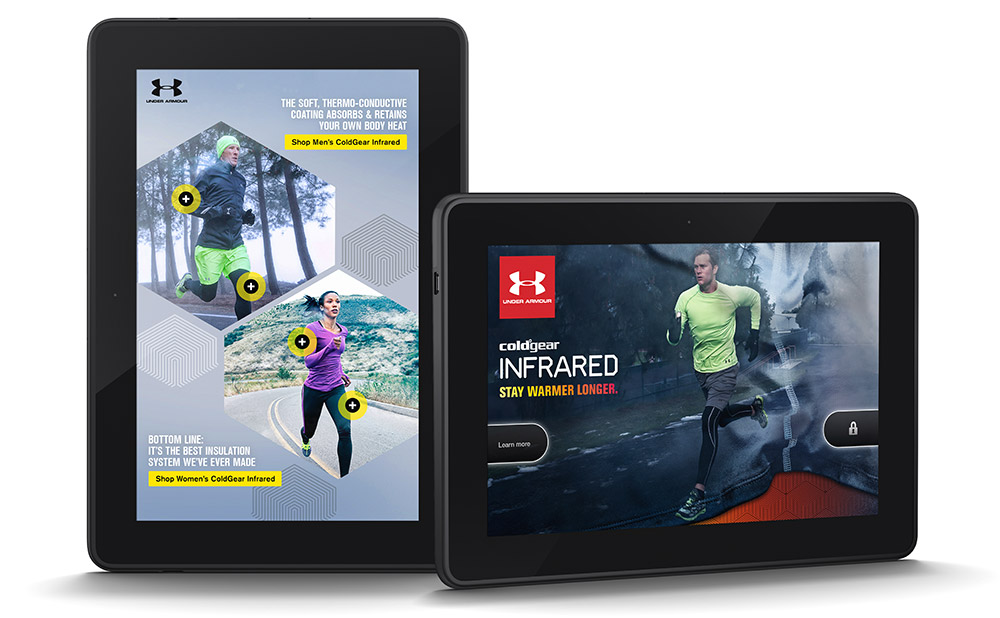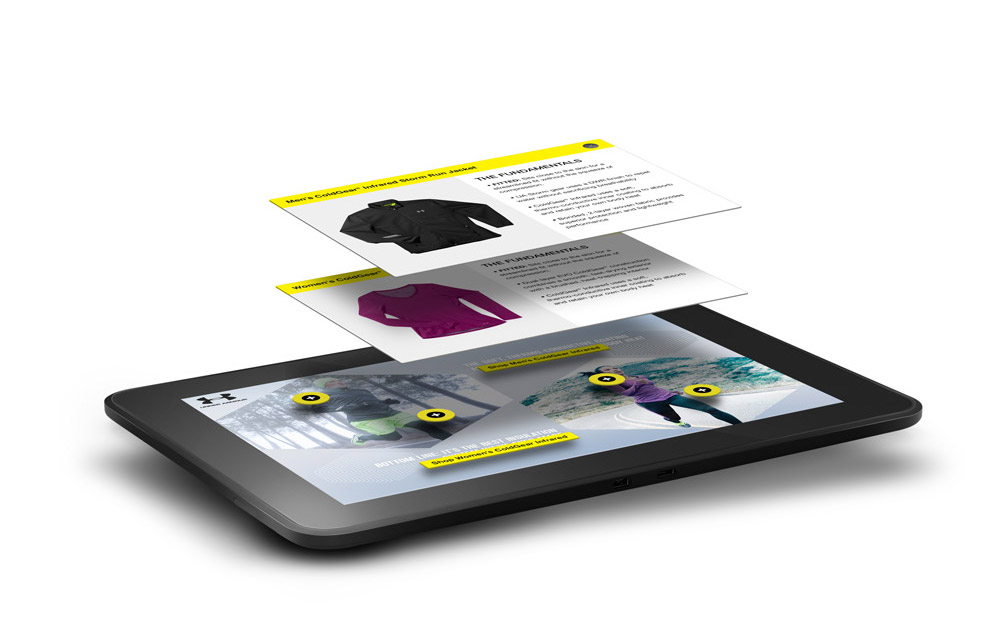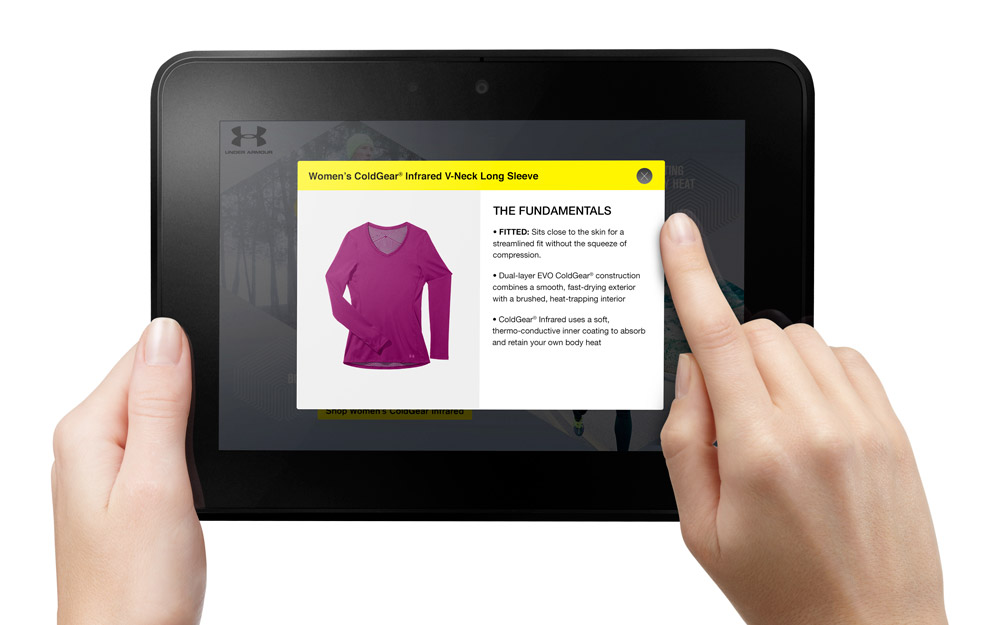 Under Armour - ColdGear Experience
Infrared, part of Under Armour's innovative ColdGear line, uses a bonded, wind-resistant construction with UA Storm technology for water-resistance. Then it holds heat, re-circulating around your body, so you warm up faster and stay that way longer.
Under Armour chose the Amazon Kindle to advertise this innovative new product line. The wakescreen featuring Tom Brady links to a landing page experience allowing the user to explore some of the more popular ColdGear Infrared running products.
ROLE
Creative Director – Growth Vertical