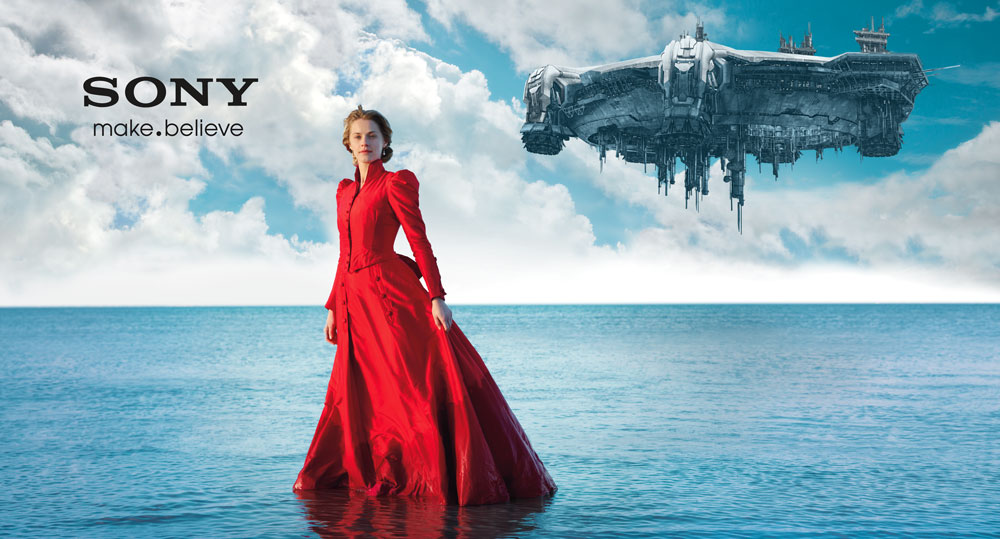 In preparation for the release and sell of their new Ultra HD TVs, priced at a premium (approximately 3X higher than comparable HD TVs), Sony had to first educate consumers on 4K technology and what differentiated their TVs from other HD competitors.
To accomplish this, Sony partnered with Amazon to deliver a compelling digital advertising campaign that would drive awareness, desire and buzz around their new 4K TVs.
Objectives:
• Drive awareness of and desire for Sony 4K TVs
• Educate consumers about and differentiate Sony's 4K technology
• Encourage people to talk about Sony 4K TVs as a premium product
Approach:
A full-funnel digital media strategy was executed over several months, leveraging both creative and e-commerce best practices at each stage of the customer journey.
( education/awareness » consideration » intent » pre-order / purchase )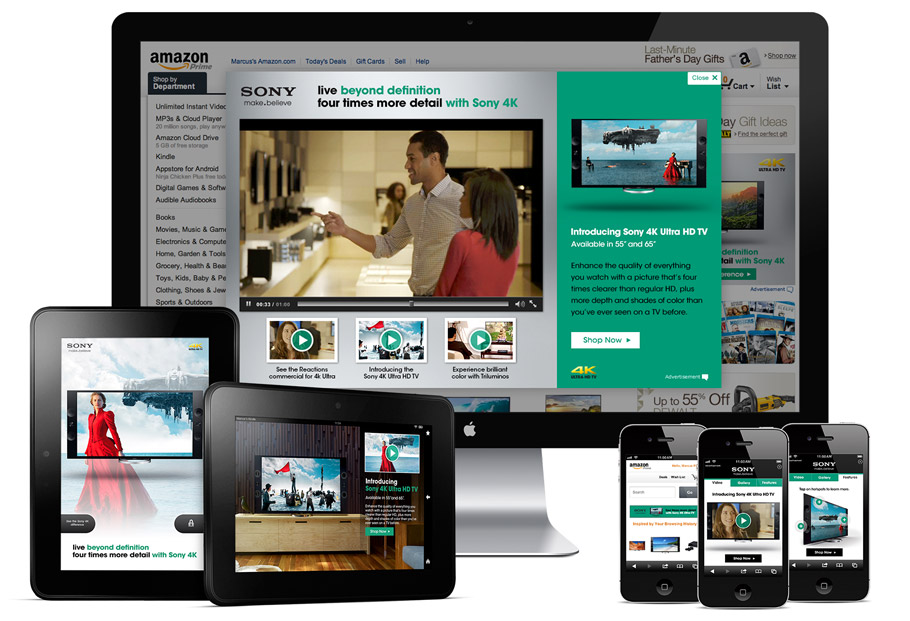 During the pre-release phase, awareness and education of Sony's 4K technology were key. At this early stage custom high-impact units were used, including rich media takeovers of the Amazon homepage as well as Kindle Fire wakescreen + custom landing page, to create immersive and informative experiences for the brand.
Once the product officially launched, and the customer got deeper into the sales funnel, Amazon's brand equity (#1 trusted brand) was leveraged with advertising within and across Amazon's global marketing platforms (Amazon.com, Kindle Fire, Tablet, Mobile). A key component at this stage was integrating Amazon functionality and customer reviews/ratings to deliver key product benefits and drive purchase consideration.
[slideshow]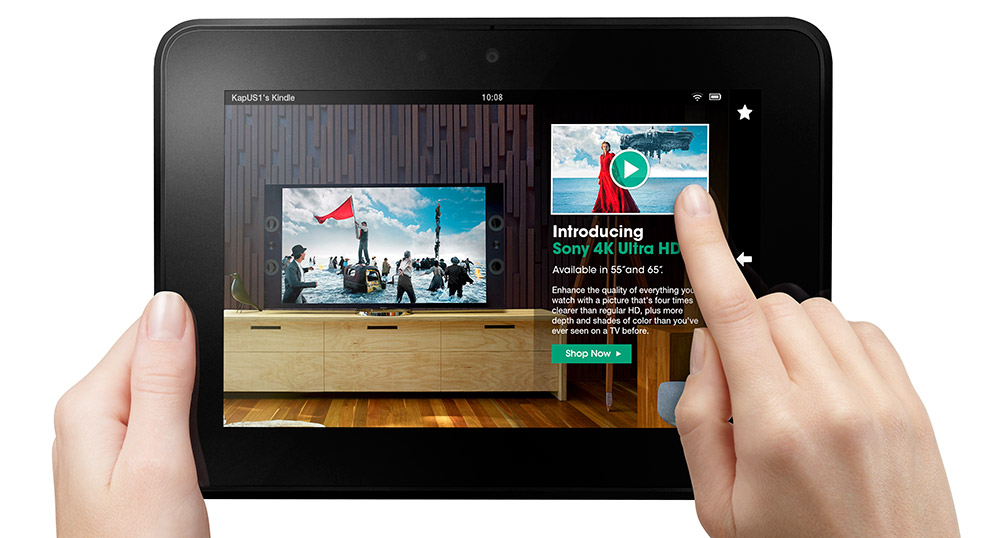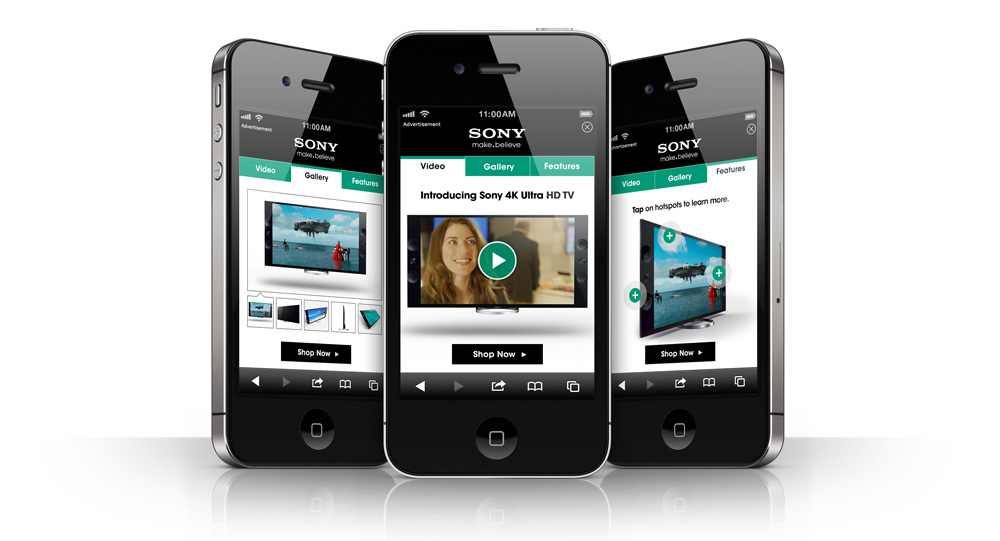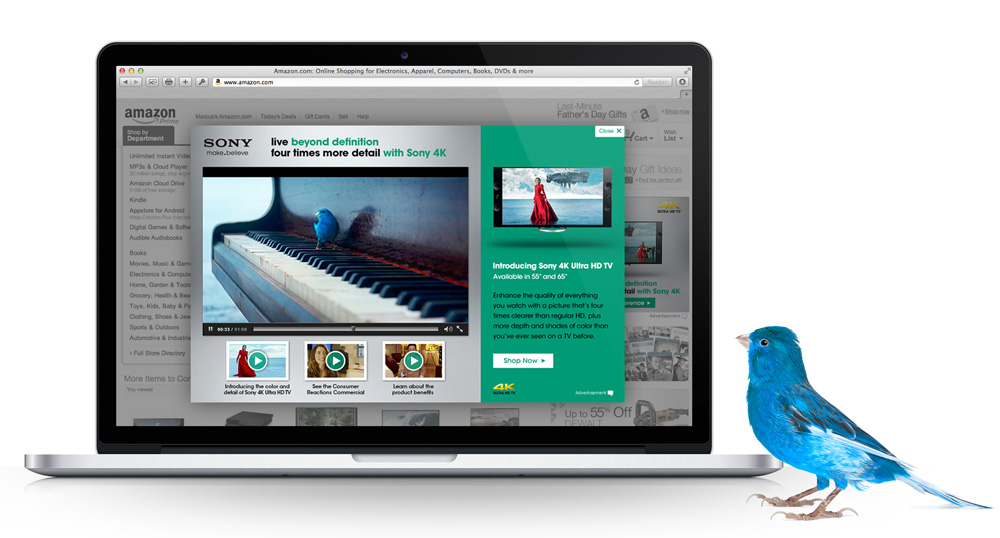 [/slideshow]
Results:
Throughout each phase of the program, key learnings were gathered and applied throughout the campaign lifecycle in order to connect with shoppers and deliver responsive and relevant information. The focus on driving creative excellence and use of high-impact formats/placements resulted in a compelling cross-platform campaign that established Sony's Ultra HD TV in a class all its own – beautiful and sophisticated – and drove exceptional engagement for such a high-ticket item.