Delivering seamless streaming.
Amazon Video entertains and inspires the world with a comprehensive streaming service unmatched by any other. But with great selection and flexibility comes great responsibility, making cross-platform optimization the true superhero of Amazon's streaming video service.
Amazon Video Product Design
Creating a more intuitive cross-platform engagement experience.
Amazon Video is a comprehensive digital video service offering customers around the world, and from practically any device, unmatched selection and flexibility—including exclusive and original content included with Prime, premium channel subscriptions, and an unmatched collection of digital videos available to rent or buy. With such a broad, wide-reaching service, cross-platform product coherency is critical for delivering an optimum engagement experience for Amazon's global customers.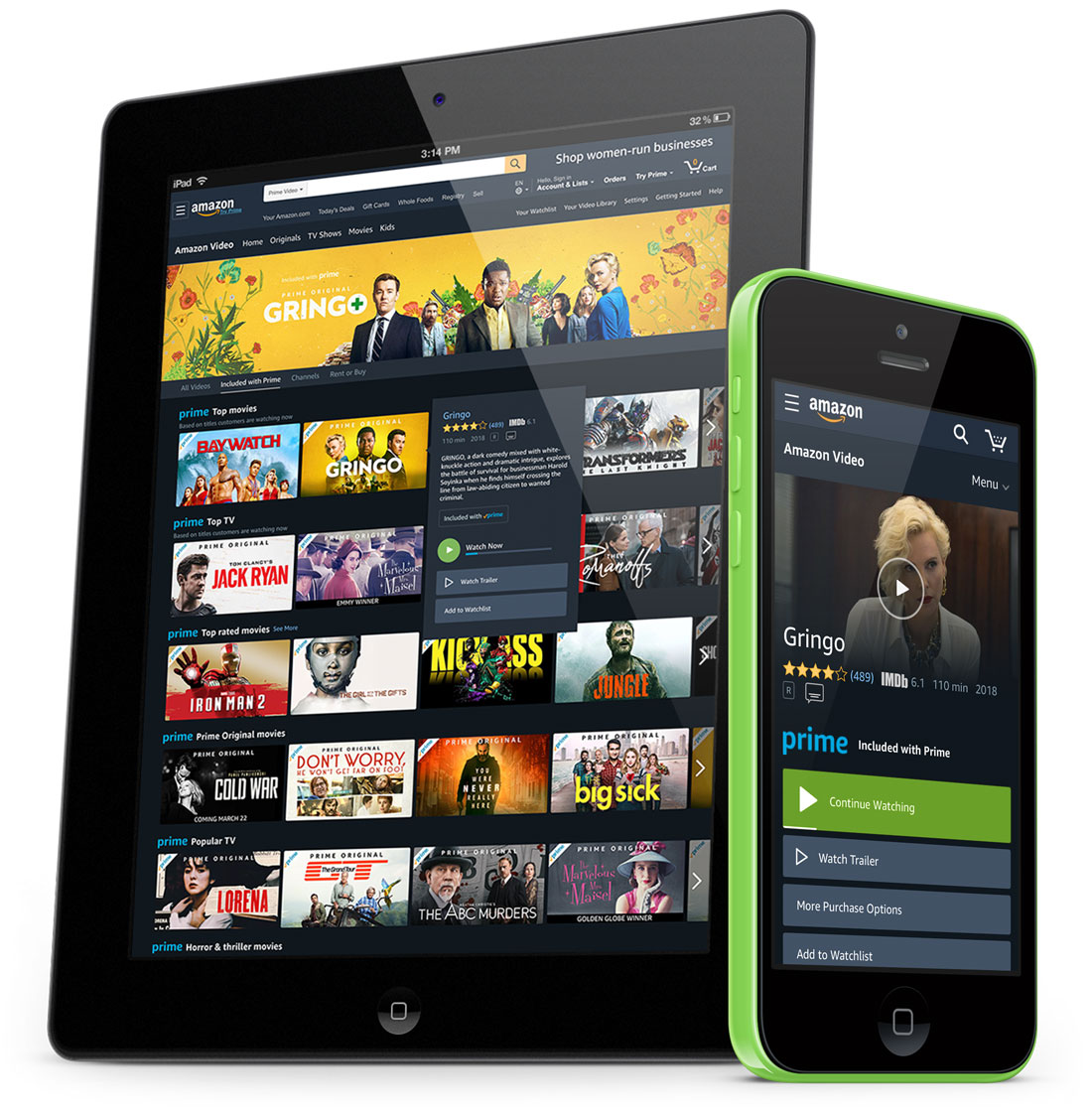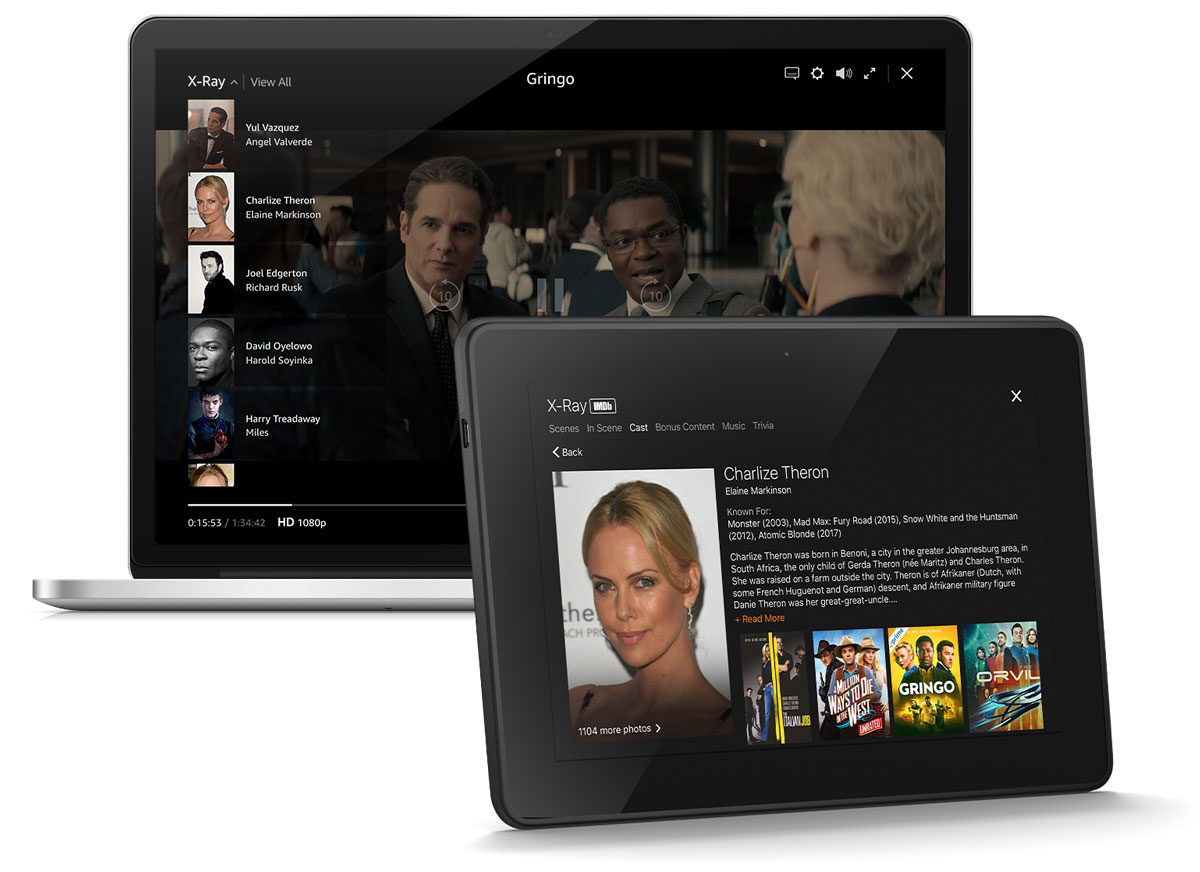 Reducing friction and driving more engagement.
Cross-platform product design requires working closely with product, marketing, and business groups across the organization in order to align and optimize the core Amazon Video product experience. Ultimately, with the goal of reducing customer friction and delivering a seamless experience, while coordinating the launch of new functionality and features intended to drive service engagement—such as Amazon's proprietary X-Ray feature.
Acquisition & Engagement
Optimizing for ongoing customer engagement.
Driving cross-platform coherency requires the unification of functionality and across all Amazon Video platforms—web, mobile and living room—to guarantee a seamless product experience. Leveraging both quantitative (interaction and engagement) and qualitative (user research, usability, customer feedback) data, insights are gathered and improvement opportunities identified to align and optimize existing patterns—resulting in more enjoyable and meaningful customer engagement.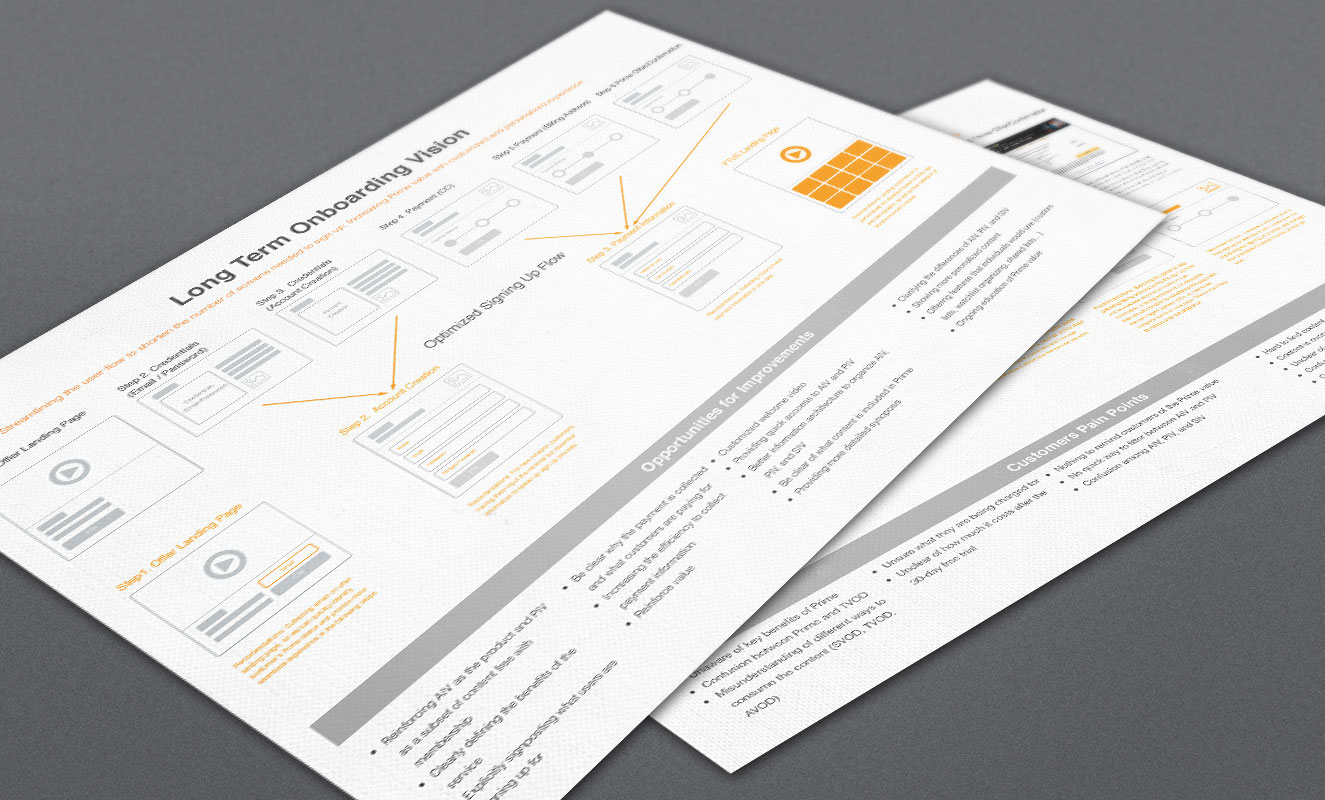 Optimization of the cross-platform product experience also requires diving deep into the end-to-end Amazon Video customer lifecycle—spanning initial introduction and onboarding of the service to a user's first stream and ongoing retention—in order to deliver on the promise of a more meaningful engagement experience for customers. This product journey includes five customer milestones—1) Awareness, 2) Acquisition, 3) Activation, 4) Engagement, and 5) Renewal.
Customer Lifecycle
Turning first-time streamers into brand advocates.
Following the end-to-end customer journey through the full Amazon Video experience, from first awareness of the service to a customer's long-term engagement, in order to turn product users into brand advocates. Central to the customer lifecycle includes the key actions in the middle of the journey including their acquisition as Prime members, activation with first stream, and regular/ongoing engagement.
Acquisition
Given the importance of Prime membership signup to the overall Amazon organization, considerable time, effort and research went into testing and optimizing the Prime Video acquisition funnel.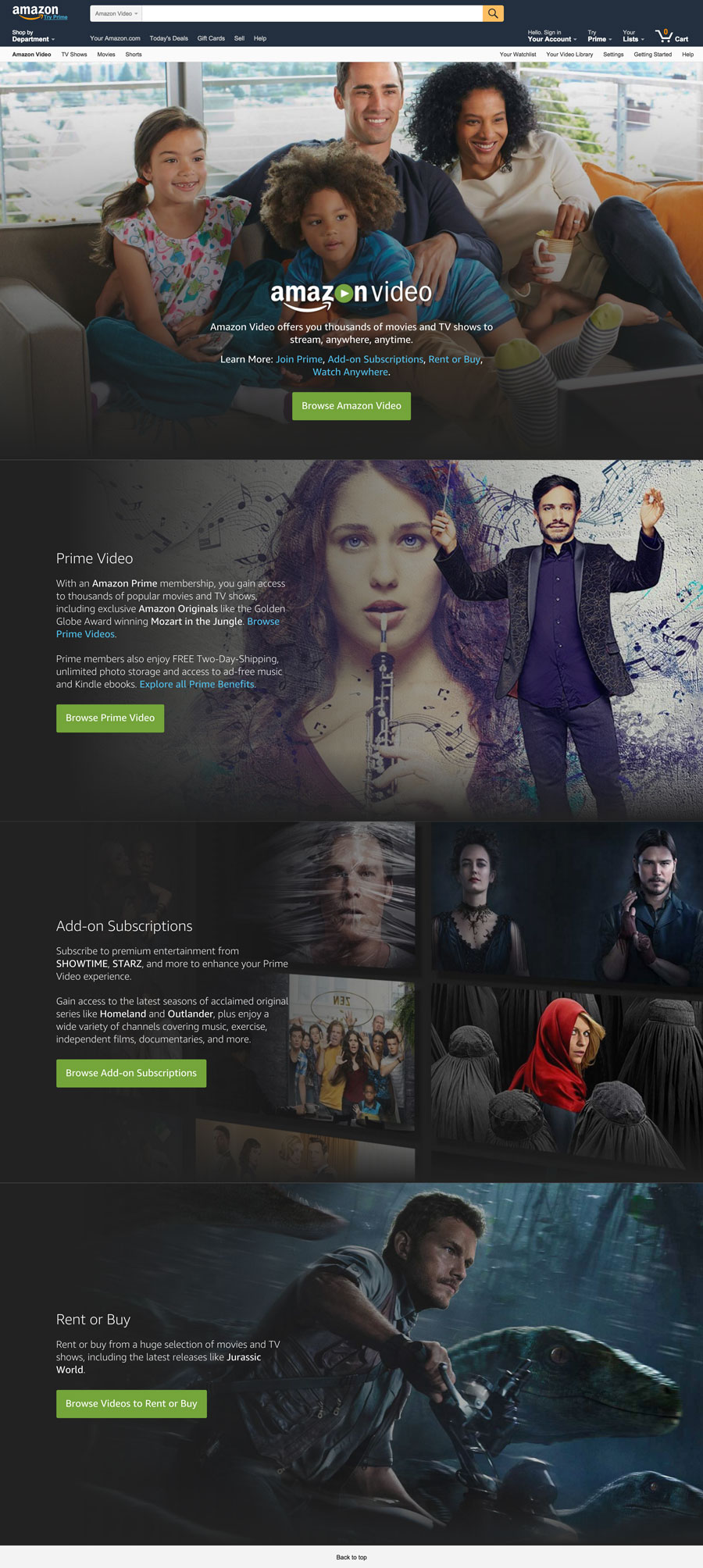 Activation
Educating customers on Amazon Video's broad selection of content, offers and features was a critical step in getting them onboarded, as new Prime members, and engaged with the service.
Engagement
Improving the overall product platform by optimizing browse structures and detail page patterns was the key to delivering a more seamless and intuitive engagement experience for customers.